NTT DATA XAM TECHNOLOGIES (XAM) of Japan, and Alloyed, the trading name of OxMet Technologies Ltd of Oxford, UK, today announced the signature of a Memorandum of Understanding pursuant to which the two companies will collaborate to build additive manufacturing business in Japan.
NTT DATA XAM TECHNOLOGIES was founded in 2020, it offers comprehensive support for Additive Manufacturing. It covers a broad range of services – Machine sales, Technical support, Consulting relating to Additive Manufacturing, Application Development for Additive Manufacturing, Material development, Contract manufacturing of AM parts, etc.

Alloyed owns and operates an unrivalled suite of technologies for additive manufacture, extending through every length-scale from atom to component, including the ABD® alloy design and development platform and the Betatype stack of technologies for unequalled process and design control.  Working together, these technologies can extract transformational cost and performance improvements from additive components, unlocking the full potential of additive manufacture in a range of industries.  In January, Alloyed completed a £10.7m (¥1.4bn) equity funding round in which JX Mining and Metals of Japan was a major investor, and last year it announced the release of ABD®-900AM, the world's first public high-temperature nickel alloy designed bottom-up for the unique demands of additive manufacture.  In April it also announced the opening of an office in Tokyo to support its existing Japanese customers and seek further opportunities in the Japanese market.
The Memorandum of Understanding anticipates a comprehensive collaboration under which NDES would become a preferred manufacturer of components based on ABD®-900AM and other ABD® alloys, and the two companies would also collaborate broadly to offer fine-featured additively manufactured components to a range of Japanese markets.
Hitoshi Sakai, CTO of NTT DATA XAM TECHNOLOGIES, said "OxMet Technologies and Betatype are leading European companies in the area of advanced material and advanced engineering for the Additive Manufacturing field and we are truly honored to be able to establish collaboration with Alloyd including these two leading edge companies while the expectations for additive manufacturing are getting higher in Japan.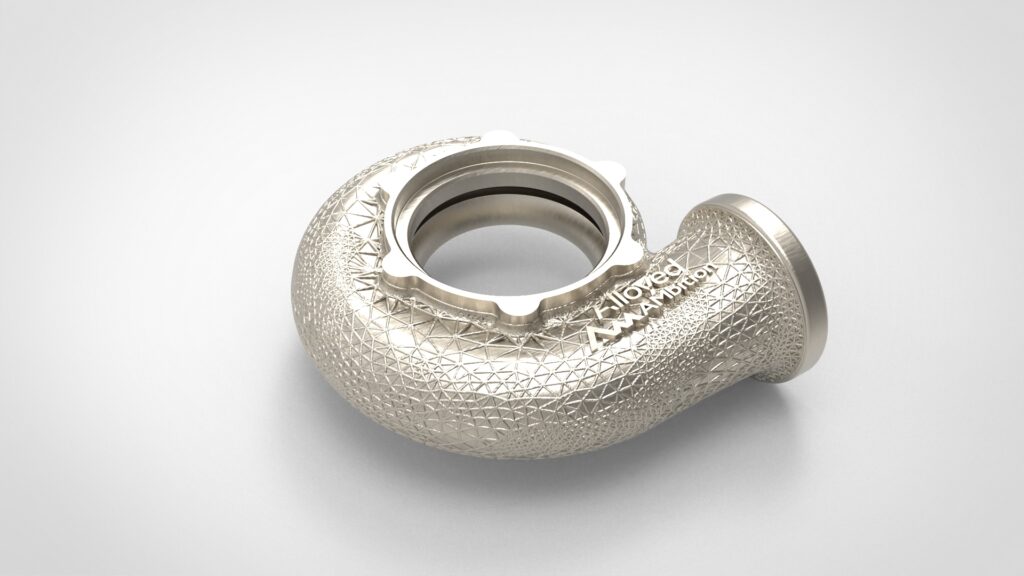 Although AM remains developing technology, we are expecting that the joint and collaborative application of the competitive advantages of each company– Material knowledge, Process knowhow, Engineering skill – can create a new era of applications which fulfil the maximum potential of additive manufacturing.
With continuous launch of leading edge applications for additive manufacturing as the core business, we will devote our best efforts toward the improvement and further spread of AM technologies to the extent that AM becomes establishedmanufacturing process.
Michael Holmes, CEO of Alloyed, said "We have been seeking a dynamic partner with broad market access with whom we could collaborate in Japan, and NDES has the ideal attributes: an ambitious management team with strong corporate backing, extensive experience in additive manufacture, a range of industrial customers, and strong connections in many of the industries in which we think additive manufacturing has revolutionary potential.  Together, we hope we can fulfil the potential of additive manufacture to bring game-changing performance enhancements, more responsive supply chains, huge potential for customisation, and rapid product development to a range of 21st century industries."