The Orthopaedic industry is reinventing itself through the use of Additive Manufacturing for implant design. Alloyed provides the key technology and services to unlock that advantage.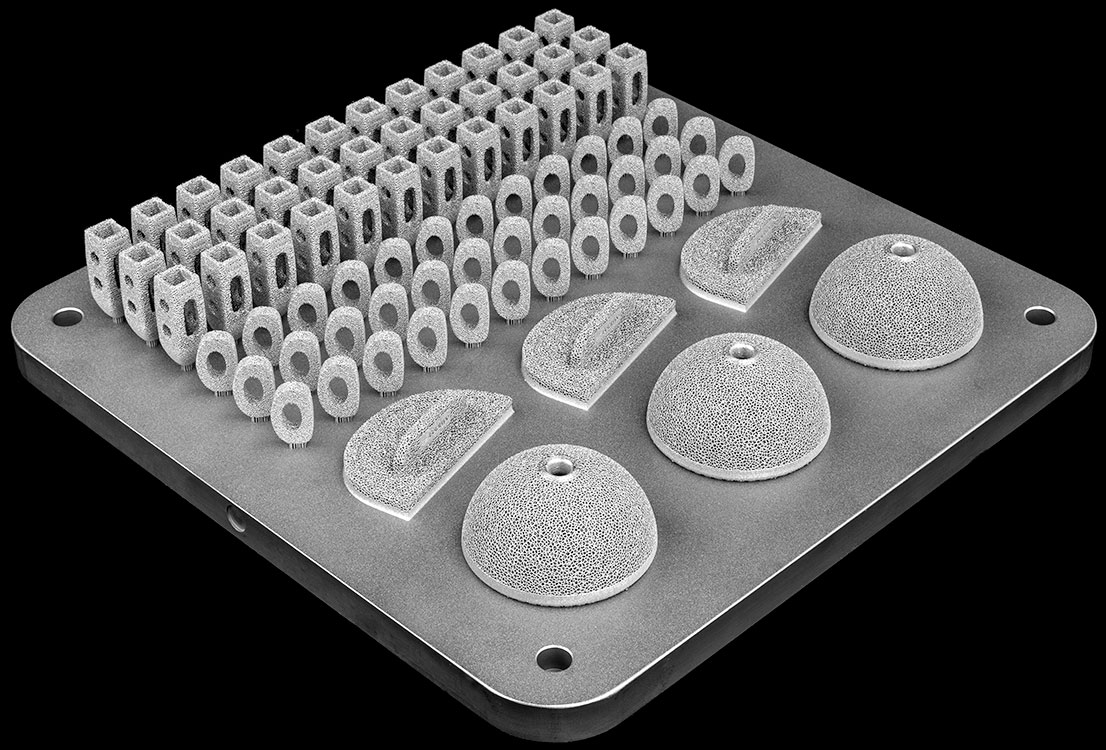 A platform solution to bone in-growth surfaces
The major advantage to metal additive manufacturing of orthopaedic implants is the ability to fabricate porous in-growth surfaces and solid material in a single process. Alloyed have developed a proprietary porous topology, Core, for orthopaedic applications powered by our data processing technologies and process portfolio. With our expertise and technologies we can help to design and manufacture next generation implants.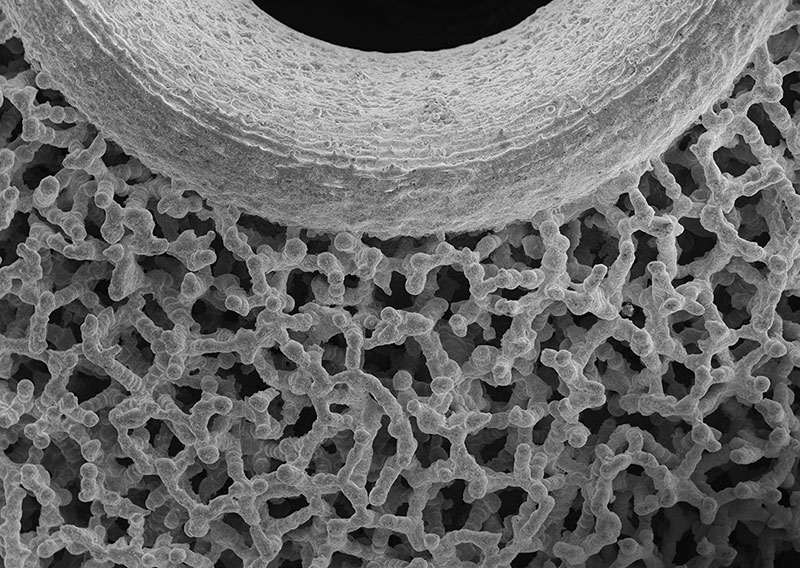 Fully customisable porosity
Pore size is key to bone ingrowth. Our Core topology allows fine control over porosity size and distribution. This enables us to deliver higher distributions of specific porosity over other structures.
With tuneable porosity, each implant can be customised to support the ideal combination of short and long term bone in-growth.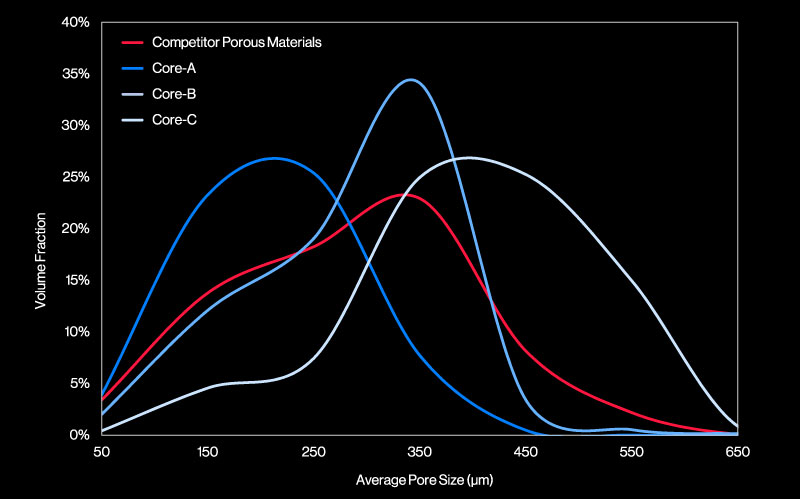 Functionally Gradeable Material Modulus
Core can achieve a range of modulus that can cover the entire domain of modulus found in bone.
On application to an implant surface, Core's relative density can be locally customised to help ensure optimal biomechanical performance.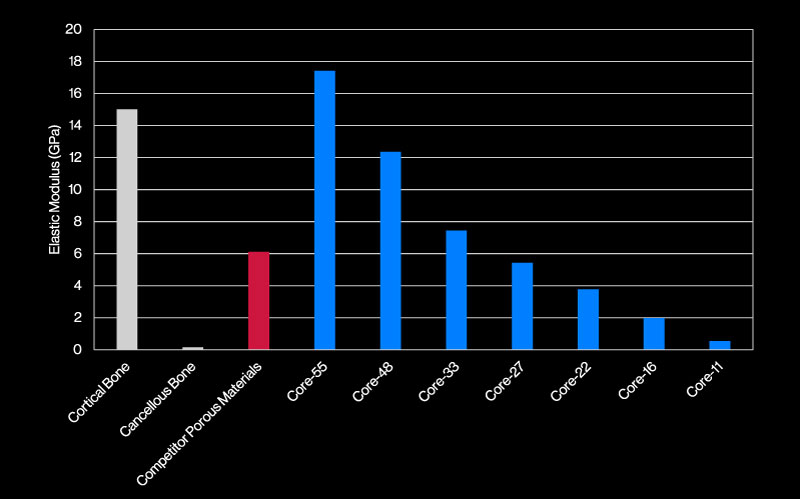 Scalable application
Alloyed's software technologies can apply porous surfaces onto implants of any shape or size from acetabular cups to lumbar cages.
Our tools provide an unprecedented level of customisation over the porous structure - every beam is with the porous surface is manipulatable.
With Core we can generate and locally vary the topology to deliver optimal porosity and mechanical properties.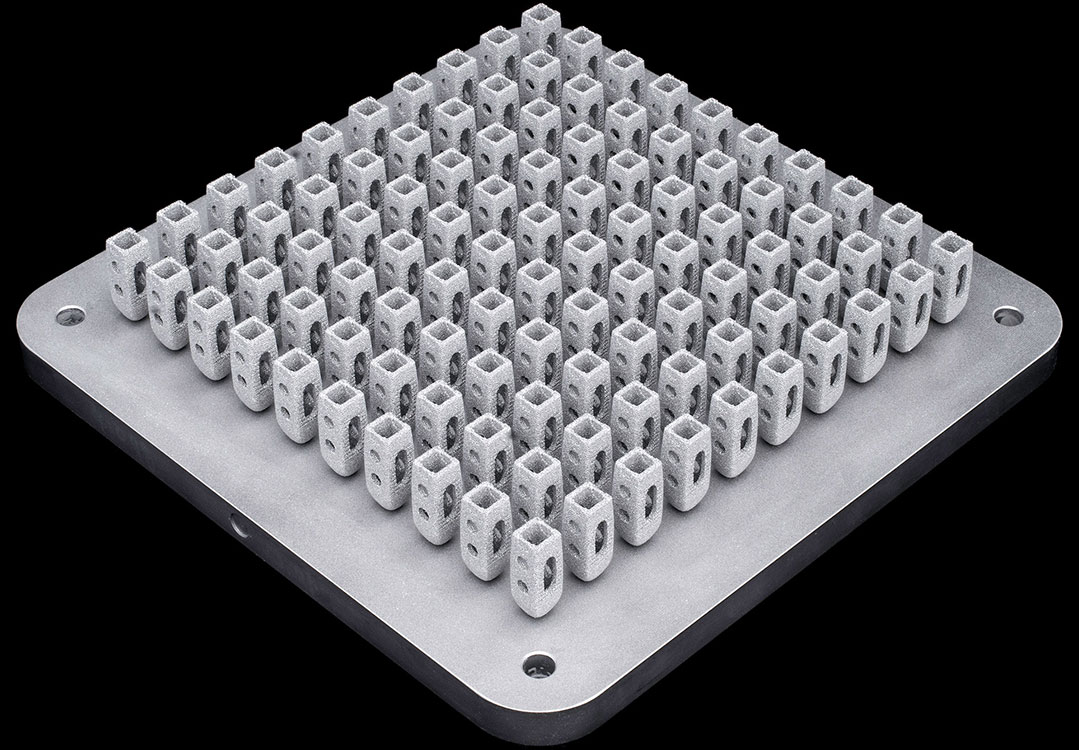 Optimised for Mass Production
Our patented laser scanning processes enable us to build porous structures faster enabling major cost savings in mass production. In a benchmarking case study looking at manufacturing over 100 posterior lumbar cages we reduced build time by over 60%.
100 Spinal Cage build manufactured in
7 hours
versus 18 hours with standard build data
Up to
2.5x faster to build
versus standard build data